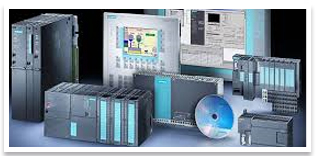 We develop Automation Key Plans to improve their operations and give them advice so that quality is improved as well as production with lower costs. We help companies thrive in competitive markets this way. We design and supply full automated systems including sensors, transmitters, analysers, control valves, inverters, CLPs, IHMs and customized application programs. Supervisory softwares: Elipse, Fix, Intouch, RS View and others. - Development of Application softwares: Rockwell, Siemens, Schneider, GE, (Unitronics, Altus) - Electro-pneumatic installation.
Utilities distribution and measurement by installation of piping, equipment and Supervisory Systems to control:

- various water classification (raw, potable, chilled, hot, softened, filtered, etc..) - steamand condensate

- N2 and compressed air - Electrical energy - Supply and installation of stainless steel, carbon steel,industrial PVC piping distribution systems plus all automation required.